On June 1,China Meteorological Adminstration (CMA) meteorological satellites FENGYUN-3E and FENGYUN-4B as well as their ground application systems officially start trial operation. From this day on, they will provide observation data and services to the global community. 
FY-3E and FY-4B were launched successfully on July 5, 2021 and June 3, 2021. 
FY-3E is the first early morning orbit meteorological satellite for civil use in the world. Filling in the observing gap in the early morning, FY-3E will join FY-3C and FY-3D to realize the coverage of early morning, morning, and afternoon orbits. They will provide global data coverage for numerical weather prediction (NWP) at 6-hour intervals, and effectively ramp up global NWP accuracy and time efficiency, which is of great significance to improving the global earth observation system. FY-3E is equipped with multiple comprehensive observation instruments, and 11 payloads onboard. Among them, there are 3 brand new instruments, and 7 upgraded instruments.
Multi-channel Composite Image of the Tonga Volcanic Eruption Captured by FY-3E (MERSI), at 6:00 p.m. on January 15, 2022, Tonga Time 
FY-4B is the first operational satellite among China's new-generation geostationary orbit meteorological satellites series. FY-4B has updated payloads and improved performance based on FY-4A. FY-4B has added a few new functions such as the water vapor detection channels in the geostationary orbit radiation imager and improved the spectrum of some channels. FY-4B, together with FY-4A, will form a dual-satellite network, jointly conducting high-frequency monitoring of the atmosphere and clouds to obtain atmospheric vertical information from clear skies and thin cloud areas. 
The First Colour Composite Image of FY-4B AGRI
Before that, these two meteorological satellites have gone through in-orbit testing, during which they have been applied in various fields.
FY-3E has released 3 batches of satellite observation images including solar, atmospheric, and earth observation. It has also played an important role in providing observation data on La Nina Event, glacier melts in Antarctica and Arctic, solar eruption, and typhoon monitoring.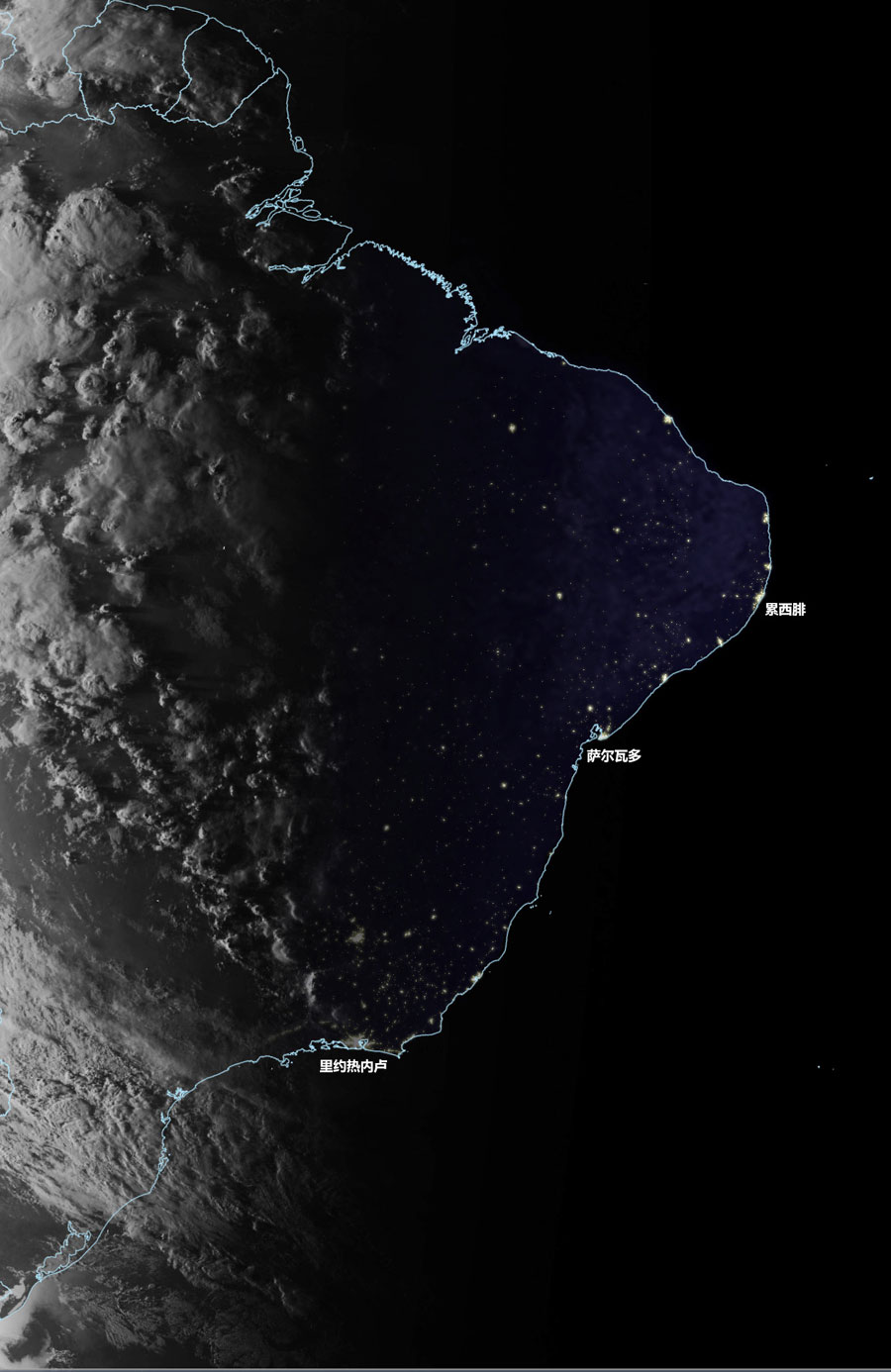 Image Captured by FY-3E When Flying over South America Continent at 8:18 p.m. on October 17, 2021
FY-3E Visible light image in the Arctic, August 1, 2021
FY-3E Global Urban Lights Image, December, 2021
FY-4B data has been applied during the in-orbit test. During the Beijing 2022 Olympic Winter Games, the quantitative products generated by FY-4B observation data, such as the high spatial and temporal resolution cloud images and snow cover products supported meteorological services successfully. FY-4B data has also been applied to monitor the Tonga volcano eruption.
Multi-channel Air Mass Color Composite Image of the Tonga Volcanic Eruption captured by FY-4B at 8:30 p.m. on January 15, 2022, Tonga Time
FY-4B Typhoon In-Fa Cloud Image Animation (from 07:15 a.m.to 07:45 a.m. on July 24, 2021)
By the end of May 2022, the in-orbit test of these 2 satellites has been completed. They are fully equipped to meet the trial operation requirements. 
So far, China has launched 19 FY meteorological satellites, with 7 of them in in-orbit operation. Recently, three FY meteorological satellites, FY-3D, FY-4A, and FY-2H, have officially become on-duty satellites of International Charter Space and Major Disasters (CHARTER). They have provided relevant monitoring service products for countries and regions like Madagascar, Mozambique, and Malawi in January 2022. 
In recent years, FY satellites have played an increasingly significant role in global meteorological disaster preparedness. As an essential part of the Integrated Space-based Observing System of World Meteorological Organization (WMO) and on-duty satellites of CHARTER, FY meteorological satellites are constantly providing data services for 123 countries and regions.  
FENGYUN Satellites Family
Photos source: National Satellite Meteorological Centre
Editor: Liu Shuqiao